Tours to the Highlights of Java Island in Indonesia
---
Along with Sumatra, Kalimantan (Borneo) and Sulawesi, the Indonesian Java Island is one of the largest islands in the Indonesian archipelago. Java has the highest population density in Indonesia, as more than half of all Indonesians live on the island of Java. Java Island is not only the geographical (due to its location between Sumatra and Bali) but above all the political and economic center of Indonesia.
Even if Java Island is regionally (around the port cities and industrial areas Jakarta, Semarang, Surabaya) densely populated, Java is enticingly beautiful in many places. The landscape of Java impresses with its volcanoes, jungles, tea plantations, coffee plantations and rice fields. The Sultanate of Yogyakarta in Central Java is, together with Surakarta (Solo) the historical and cultural center of Javanese culture. The absolute highlights on Java Island are the UNESCO World Heritage Sites, the monumental Buddhist temple Borobudur and the Hindu temple complex Prambanan
---
Yogyakarta & Tempel of Borobudur and Prambanan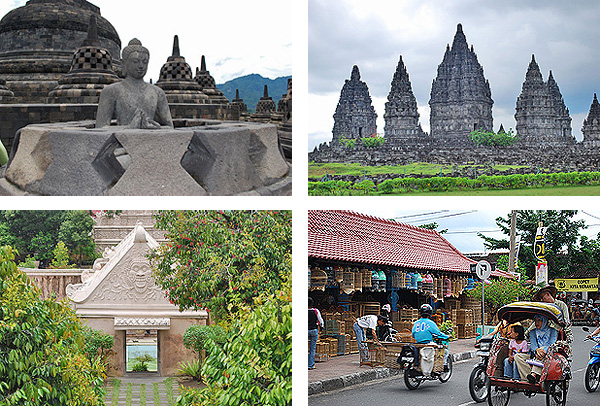 Java island is densely populated and yet alluring beautiful. The Sultanate of Yogyakarta in Central Java is along with Surakarta (Solo) the historical and cultural center of Javanese culture. Explore the Kraton and water castle of the Sultan Palace and visit traditional markets and factories during a Yogyakarta city tour. The highlight is a full day visit to the monumental Buddhist Tempel Borobudur and Prambanan Hindu Tempel complex.
---
Island Hopping in Indonesia: Java Tour and Flores & Komodo Tour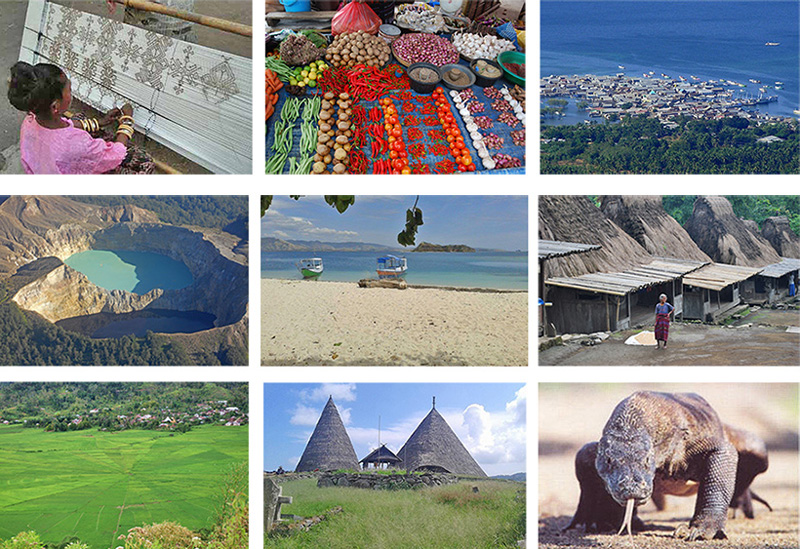 Flores Island is a Green Jewel in the Indonesia Island Archipelago and still beyond the well-trodden touristic paths. Flores impresses with authenticity, scenic beauty and friendly people. Flores Island has natural wonders such as the mystical volcano Kelimutu, impenetrable jungle, beautiful rice fields, unspoiled sandy beaches as well as original villages with a fascinating culture and architecture. Flores is neighbouring in the West with the "Islands of dragons" Rinca and Komodo Island, were the prehistoric Komodo dragons, the largest lizard in the world with a maximum size of up to 3 meters are found. Although Flores is overwhelmingly Catholic, the daily life is still very much effected by magic, spirits and ancestor worship
Volcano Bromo Tour Package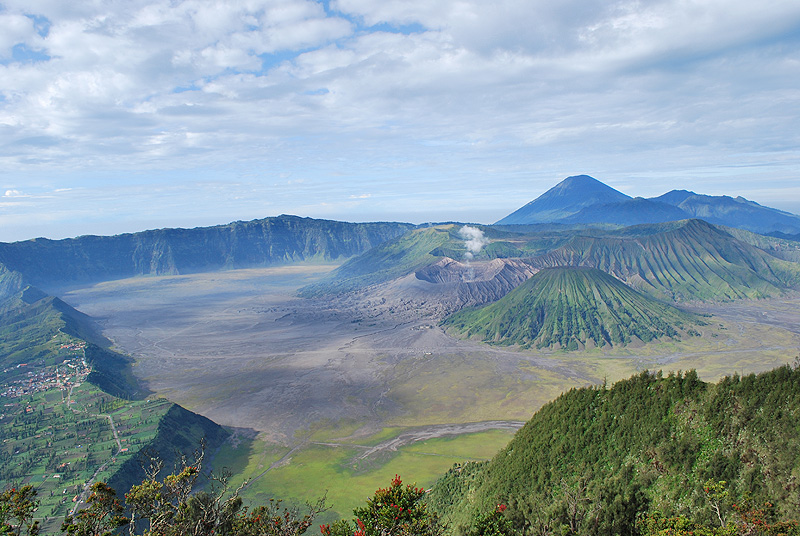 The volcano Bromo is 2329 m high and is a part of the Tengger volcanic massifs in East Java. It is one of the most active volcanoes on Java and one of Indonesias most scenic location destination, famous for its magnificent sunrise views and the panorama over the caldera.
With flights between Yogyakarta and Surabaya it is possible to combine Central Java UNESCO Heritage Sites Borobudur and Prambahan with visit volcano Bromo, the natural highlight of East Java in Indonesia.
---
Island Hopping in Indonesia: Java Tour & Orangutan Tour in Kalimantan (Borneo)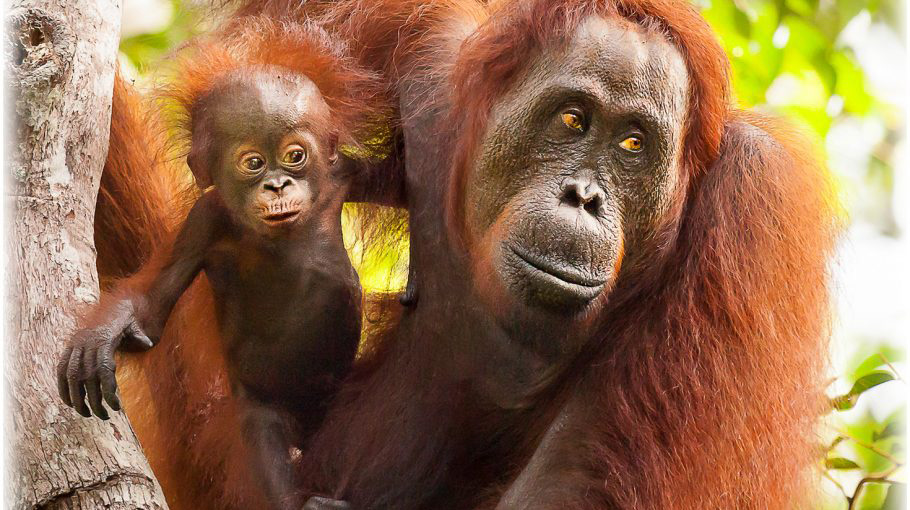 Tanjung Puting National Park in Central Kalimantan (Indonesia Borneo) is one of the few remaining places on earth where Orang-Utans can be seen in the wild. Beside of Orang-Utans eight other primate species and rich bird life can be observed here.