Selected Hotels on Java in Indonesia
---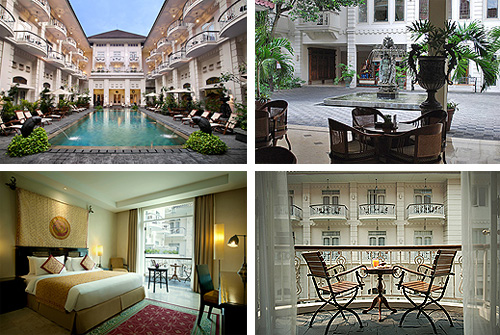 First class boutique hotel with colonial ambience
The Phoenix Yogyakarta
is a boutique hotel with a special charm. It is centrally located near the shopping street Jalan Malioboro. The hotel is a colonial building dating back to 1918. It was originally build by Chinese merchants as a private residence and changed later often the ownership and had a wide range of functions. At the time of the great depression, the hotel was a pensioner's home until the Japanese occupation in 1942. After the war, it was used as the seat of the Chinese Consul. Since 1951 it is a hotel
Since 2004, it is a first class 4-star boutique hotel with colonial ambience and in the portfolio of MGallery by Sofitel. The rooms are tastefully decorated and have a warm and pleasant Atmosphäre .
---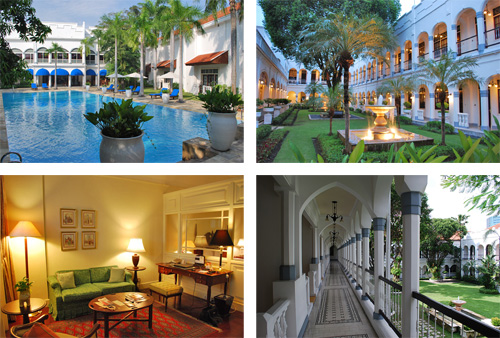 Luxury hotel and an oasis of silence in busy Surabaya
The Majapahit Hotel Surabaya
is rich in history and a national landmark. It was opened in 1910 under the name Oranje Hotel and was at this colonial time the first address to stay for wealthy merchants, ship-owners and plantation owners. The hotel was founded by the Sarkies family, who founded also the Raffles Hotel in Singapore, the Oriental Hotel in Penang and the Strand Hotel in the former Rangoon.
The hotel is located in the heart of Surabaya, Indonesia second-largest city and major seaport since the 15th century. The hotel was restored in the years 2009-2013 to its former glory. With classic colonial architecture, all modern comforts and manicured gardens, it is a luxury hotel and an oasis of silence in busy Surabaya
---