Discover Green Jewel Flores Island
and the Dragon Islands Rinca & Komodo in Indonesia
Flores Island is a Green Jewel in the Indonesia Archipelago and still beyond the well-trodden touristic paths. The Island impresses with authenticity, scenic beauty and friendly people. Flores has natural wonders such as the mystical volcano Kelimutu, impenetrable jungle, beautiful rice fields, unspoiled sandy beaches as well as traditional villages with a fascinating culture and architecture. In the West, Flores is neighbouring with the Dragon Islands Rinca and Komodo, were the prehistoric Komodo, the largest lizard in the world are found. Although Flores is overwhelmingly Catholic, the daily life is still very much effected by magic, spirits and ancestor worship.
On our website you will find some examples of guided Flores & Komodo Tours with experienced English or German or French speaking Guides. All tours are private and tailored to your individual interests, schedules and wishes.
Beside of Flores and Komodo Tours you will find here also Tours to the Highlights of Java and detours to Borneo-Orang-Utans on Kalimantan.
A very special experience is our 14 days round trip: ORANGUTANS, DRAGONS & VOLCANOS - Nature-, Safari- & Culture-Tour in Indonesia.
---
Sightseeings, Attractions, Activities on Flores Island in Indonesia
The two unique tourist attractions that are world-famous and can only be found on Flores Island are the prehistoric Komodo dragons that live on the islands Komodo and Rinca in Komodo National Park and the tree coloured lakes of the volcano Kelimutu. Beside of this world-famous attractions there is much more to see and discover on Flores Island. Traditional villages, such as Bena and more original and unique villages, such us the Wae Rebo village are waiting to be discovered by hiking and trekking fans. You can climb active volcanoes, and the diving and snorkeling is spectacular ...
---
Privat Komodo Tours - Day excursions or overnight on boat Komodo tours
Sail in Komodo National Park: see the Komodo dragons and discover the fascinating underwater world while snorkeling, hiking on Padar and/or Gili Lawa for beautiful views and the sunsets or sunrise, relax on Pink Beach, see with some luck Mantas while snorkeling. This all is possible with good organization in 2 days / 1 night from/to Bali
---
9 Days Flores Hiking & Trekking
Flores island is part of the volcanic belt which stretches from Sumatra through Java and Bali to the Banda Sea and more than 17 volcanoes are situated on the island. The mountainous regions in central Flores around Ruteng, Bajawa and Moni have moderate to cool climate. Forests and jungle with rich tropical flora and fauna, small, charming remote villages, waterfalls and hot springs make Flores to a paradise for active holidays with hiking and trekking. We created this 9 Days/8Nights Tour including many of the natural and cultural treasures which can be found all over Flores.
---
Orangutan Tour on Kalimantan (Indonesia Borneo)
Tanjung Putting National Park in Central Kalimantan (Indonesia Borneo) is one of the few remaining places on earth where Orangutans can be seen in the wild. Beside of Orangutans eight other primate species and rich bird life can be observed here.
---
14 Days Orangutans, Dragons & Volcanos
Nature-, Safari & Culture Tour on Java, Kalimantan, Komodo and Flores Island in Indonesia.
---
Ticketing International and Domestic flights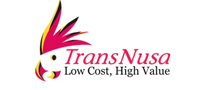 ---
In case you have problem to book the Indonesian flights from overseas. We can assist you!
---
Good to know!!!
Since 14 Juny 2018 All Indonesian carriers have been removed from the European Commission's airline blacklist
---
Individual tailored Privat
Flores & Komodo Tours
It doesn't matter whether, a short trip of 3days from Bali to the highlights Komodo Dragons or Kelimutu or extensive several day Flores & Komodo tours from 6 to 14day tours, our tours are always tailored for your individual wishes
---
5 Days/4 Nights Short trips
to the Highlights
Komodo & Kelimutu
Comfort or Deluxe Tour
With a short flight from Labuan Bajo to Ende it is possible to combine both main attractions of Flores 3-colored Lakes of the Volcano Kelimutu and the prehistoric Komodo Dragons. Because of the long travel times by car and last but not least due to the modest tourist infrastructure and simple accommodation in Central Flores many are discourages to visit Flores. With our short trips to the highlights, we offer a tour version with comfortable and even luxurious accommodation in boutique resort & villas
---
15 Days detailed Flores & Komodo Tour with adventure & hiking
During this detailed round trip from East to West Flores including all 3 national parks (Mount Kelimutu, 17Inseln in Riung and Komodo) as well as Trekking Wae Rebo you will have an intense encounter with all facets of culture, nature, scenery and friendly people of this still very original pearl in the Indonesian archipelago.
---
Highlights of Java - Yogyakarta, Surakarta, Borobudur, Prambanan & Bromo Volcano
Java island is densely populated and yet alluring beautiful. The Sultanate of Yogyakarta in Central Java is along with Surakarta (Solo) the historical and cultural center of Javanese culture. Explore the Kraton and water castle of the Sultan Palace and visit traditional markets and factories during a Yogyakarta city tour. The highlight is a full day visit to the monumental Buddhist temple Borobudur and Prambanan Hindu temple complex.
The volcano Bromo is 2329 m high and is a part of the Tengger volcanic massifs in East Java. It is one of the most active volcanoes on Java and one of Indonesias most scenic location destination, famous for its magnificent sunrise views and the panorama over the caldera.
---
Selected Resorts & Villas on Flores Island
There are beautiful beaches and unique dive sites on Flores and in Komodo National Park. Gladly we make you an offer for a beach vacation and or diving holiday on Flores ...
---
Snorkelling, white beaches, picturesque villages
Still an insider tip is to do boat day excursions to the Islands in Maumere Bay